NBA Logo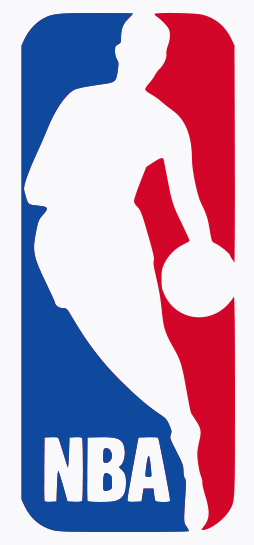 If someone is a sports freak generally, and specifically a basketball enthusiast and living in the United States being more specific, he would definitely be familiar with National Basketball Association, NBA. The association is not only popular and major in the North America, but has gained worldwide recognition and acceptance as well.
National Basketball Association
National Basketball Association, or NBA, is the qualified and leading men's basketball confederation in the North America. It was originated on 6th of June, 1946, its headquarters being in New York City. Initially it was named as Basketball Association of America, or BAA, which was changed to NBA later in 1949. NBA came into the scene by the merger of BAA and NBL, National Basketball League, both of which were contenders. Today it comprises of 30 authorized fellow clubs, of which 29 teams belong to the United States and 1 to Canada. The league is an energetic and active part of the USA Basketball. The USAB is recognized as the National Governing Body for basketball in the United States of America by the International Basketball Federations. NBA is among the four major leagues of America that includes the leagues for Baseball (MLB), football (NFL), and Hockey (NHL).
NBA logo – Jerry West
The league has a very famous logo depicting one of its greatest basketball players, Jerry West, running. Jerry West was also knows as "Mr. Clutch" due to his outstanding grip over the game. He played some fantastic basketball matches and gave marvelous performance almost every time. Having a sketch on some public trademark of a company or a league signifies the work done by that person, and Mr. Clutch justly deserves the respect and honor. He served his team Minneapolis Lakers for fourteen successful and full of action years. He was and still is a threshold for other basketball players. They see his image, boost up their confidence, work hard, improve their performance, concentrate and play well. It is an encouraging factor the emblem possesses for other players to play a great game.
What the colors of NBA logo reflect?
The colors of the NBA logo are the shades of red and blue which are very energetic and pulsating. These colors truly reflect the speediness and heart trenching crux of the game. These two colors show energy that is the soul and spirit of basketball.  The logo is a high cut of shorts and much focusing has been done on oozing that shows basketball is a level game.
The text 'NBA' is also incorporated within the logo near the feet of the great "Mr. Clutch", Jerry West. It is white in color and has a simple bold big lettered typeface. The logo rightly signifies the league's commercial phrase "Where Amazing happens".
NBA logo – critcisim
When Jerry West got retired, it was argued that the NBA logo should have a change now as depicting Jerry West has become outdated and old. They were of the argument that many other great players have come and go, they should be honored and respected the way Jerry West have been all these years.