Canon Logo Review
By
albert
on February 21, 2013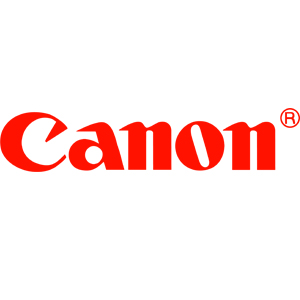 Canon Logo too has developing history like other brands. Seeking the brand identity it initially had a logo with its"Kiyanon". The logo depicted the Buddhistic Goddess of Mercy in it. The excellence of this brand was somewhat in this industry got linked with the religious factors by the market. But again to target the mass market, this strategy could have hampered the business of canon due to reluctance from Christian community and other western cultures. Logo of any brand is supposed to be its identity, and depicts the character of that brand. Shifting from the logo of Kiyanon with the sketch of Buddhistic Goddess, surely had helped Canon to develop its own identity. The name canon itself has a great significance as it means "a holy scripture" and also refers as "standard of judgment".
These points helped canon to make its mark in the market, and its sharp red color with unique font style compliments the mean the name canon carries. If we review the font style generated by Legba, it has a subliminal meaning in the inwardly intact C letter and the inclination of other letters towards C. This brings a hidden massage to themasses that they are the innovators and others follow their excellence. Current logo has diversifications, not in term of font but in colors, to cater different cultures, as different colors hold different meanings.After Kiyanonlogo, Canon progressed to its current logo in third stage.Initial logo had a similar concept butit lacked illustrating significance of the brand and its maturity.
Logo designer reviews that after good 18 years of excellence and innovation there was a need to change the logo as more mature and significant as their brand equity had increased and brand character was likely to be termed as mature and leader of the market, which was well needed by Canon to make its lead realized. But soon there was a realization that current logo is not giving the pertinent picture of the brand so it needs to be more bold and mature. This need created a third change in the logo of canon brand. But again it should be kept in mind that frequent changes represent inconsistency and lack of reliability. As soon Canon realized that they have achieved the title as a established and developed brand, they put hold on the logo transformation and kept it for longer period to make it as a symbol of trust and consistency.
Since 1956, the logo has been the same and it has built its own characteristics over the time. Canon did not diversify its business under the umbrella of this logo. It is very much evident that the logo plays a very important role in giving identity to any brand in its developing phase and after its maturity that single logo becomes an identity of that with long listed characteristics.In a very modest view I would say that after a long journey excellence now Canon does not need further logo transformation to represent its image or characteristics.